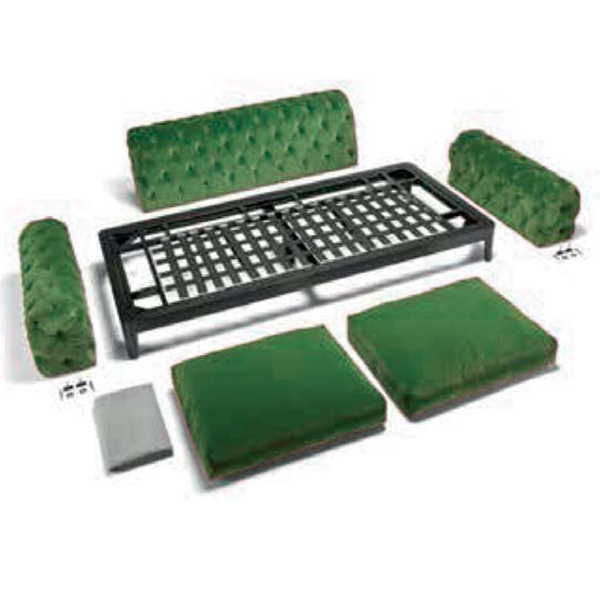 Assembling your sofa, armchair or handmade living room and home delivery
Once all the details relating to the product you wish to purchase have been defined during the Consultancy phase, we, or our authorised local dealer, will issue a clear and exhaustive order which will also contain the conditions of your personalised payment and, separately, a quote for the delivery and positioning service, if available.
Subsequently, we will proceed to produce your sofa, armchair or piece of furniture.
We know that a made-to-measure handcrafted living room can only express all its beauty when it is placed within the environment for which it was designed. For this reason, our professional fitters will take care of the delivery service and possible positioning of your customised sofa or armchair directly at your home.
The assembly and delivery service of CTS Salotti and its authorised dealers is available throughout Italy and abroad.